Dr. William Khieu Board Member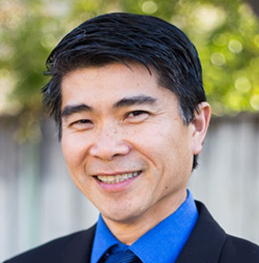 Dr. William Khieu is the president and medical director of AthenaMed/AriaMed, a medical clinic organization dedicated to giving back to Monterey County. Dr. Khieu is Board Certified in Obstetrics and Gynecology and is a Diplomate of the American Board of Obstetrics and Gynecology. He has been elected multiple times as President of the Monterey County Medical Society and is the first certified Da Vinci Robotic Surgeon in Monterey County, where his expertise lends him the position of Proctor Surgeon. Dr. Khieu received his Bachelor of Science Degree with High Honors from the University of California, Davis. He received his medical degree from the University of California, San Francisco, and he received his Master of Business Administration at the Golden Gate University, San Francisco.
Dr. Khieu has devoted his entire career to serving others with dedication, compassion, and experience, and applying business principles to further his ability to accomplish his life's missions. Dr. Khieu believes serving on the Board of Directors for Meals on Wheels of the Salinas Valley will allow him to further contribute to the needs of his own local Salinas community.
In his spare time, Dr. Khieu is an avid hiker and seeks out new trails and beaches for his self-reflection walks. He is known to be able to switch between English, Vietnamese, and Spanish fluently without a hitch. Dr. Khieu believes that the secret to a happy life is in these 3 pillars of life: be content with what you have, try your best and never quit, and learn from your mistakes and try smarter.