Jesus Yanez Board Treasurer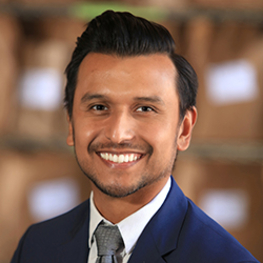 Jesus Yanez is self-employed in the financial industry. Previously, Mr. Yanez held a position as an Auditor-Controller Analyst at the Monterey County Auditor-Controller's Office. Prior to joining the County, Jesus worked as a Senior Auditor for a local CPA firm, where he led and conducted audits for various clients, including non-profit organizations. Mr. Yanez attended Santa Clara University and earned a bachelor's degree in accounting.
During his college and professional career, Jesus has been involved in volunteering for various local nonprofits. He has a passion to serve others and enjoys being a mentor to our local youth. Jesus is a graduate of the Leadership Salinas Valley Class XXXII. Graduating from this program gave him an opportunity to reconnect and collaborate with local community leaders. He sees serving on this Board as an opportunity to contribute to the improvement of the lives of some of the most vulnerable members in our society.
During his free time, Jesus enjoys salsa dancing, attending sports events, hiking, cooking, traveling, and spending time with his family and friends.