John Gianelli Board President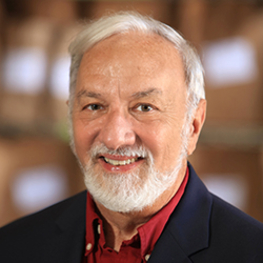 John Gianelli spent most of his early life in Texas and in Southern California, where he earned a Bachelor of Arts degree in Psychophysiology from California State University Northridge. He moved to Monterey County in 1988.
John's career began in Hollywood on the technical side of the movie industry, but his background is largely as a manager in companies designing and building such products as race cars, 3D laser scanners, and mountain bikes. He retired in 2014.
John has always actively volunteered in the organizations that supported his interests, such as the California Sports Car Club in Southern California and locally in the Salinas Pilots' Association. Now, in addition to packing, driving and delivering for Meals on Wheels of the Salinas Valley, he is currently President of the Friends of the Prunedale Library, volunteers for Active Seniors, Inc. of Salinas, and occasionally helps on special projects for the Monterey County Animal Shelter (now Hitchcock Road Animal Services).
John lives in Prunedale with his wife (and cats).
On April 19, 2022, John was honored by United Way with a "Live United" Community Service Award for exemplary volunteer service in the Human Services category. The year's theme, Rise, was inspired by the many volunteers honored, as they rose to the occasion during the most difficult of times. Each honoree and nominee stepped in to improve lives through the selfless actions and heroic achievements. Together, We Rise. Meals on Wheels of the Salinas Valley is so fortunate that John chose our organization to share his time, talent and energy!