Upcoming Events
Fundraising Events
Funding for Meals on Wheels comes from a variety of sources. We raise more than half our income through foundation, corporate and government grants; donations from individuals, businesses, service clubs and other community based organizations; special fundraising events; and investments.
Community Outreach/Events
Meals on Wheels of the Salinas Valley attends community events throughout the Salinas Valley to spread the word about our meal delivery program for seniors 60 years and older. Look for us at your favorite community event and come by to say hello!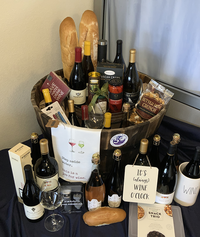 Event Date: Mar 31 - May 26, 2022 at 8:00 AM to 8:00 AM
Ticket: $0
Ticket sales begin March 31 thru May 26, 2022!
Meals on Wheels of the Salinas Valley Annual "Wine Lovers" Drawing for a chance to win a 1/2 wine barrel filled… Learn More..
---
Showing: 1-1 of 1 records