Manuel Ipong Board Vice-President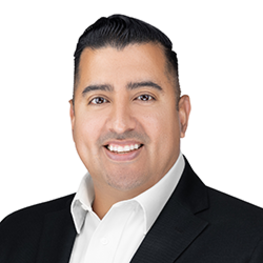 Manuel Ipong is a senior business development officer with Vylla Title. As a native of the Salinas Valley, Manuel has created a number of strong community ties. Working in the real estate & lending community, he assists industry professionals with settlement services and support both locally and nationally. Manuel is proud at delivering a client-focused approach and providing a depth of resources to help business grow.
Manuel has a passion for community service. His involvement in local non-profits and causes reflects his commitment to helping others. Aside from serving as a board member of Meals on Wheels, Manuel also regularly enjoys delivering the meals to residents of Salinas. His community involvement does not stop there, as he is an active member on the board of directors of South County Animal Rescue Group, and prior to this, served on the board of directors of the Soledad-Mission Chamber of Commerce.
During his spare time, Manuel enjoys spending time with his family, friends and three rescue dogs. A barbeque aficionado, you will often find him grilling a wide variety of his favorite foods!