Congratulations Karla W - Winner of the Annual "Wine Lovers Drawing"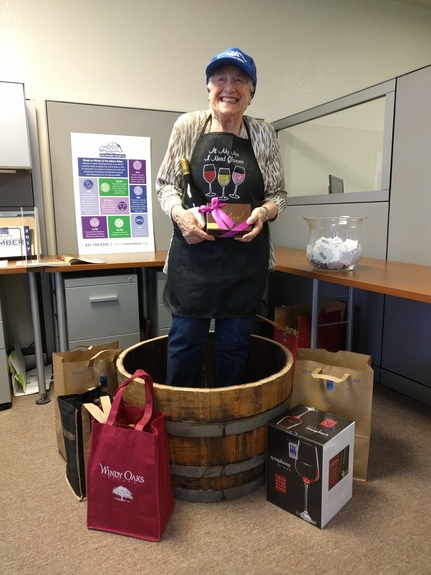 The winning ticket was drawn on April 28, 2017. The lucky winner takes home an authentic half wine barrel filled with 20 bottles of red & white wines from local wineries including Windy Oaks and Manzoni, wine tasting for four with a cheese platter at "A Taste of Monterey," an ATV tour at Hahn Winery with tasting for two, wine glasses, chocolates, nuts and many more wine accoutrements.
This year's "Wine Lovers Drawing" raised over $15,000 thanks to the many who purchased tickets for the drawing.