Give Back Bag Program Benefits Meals on Wheels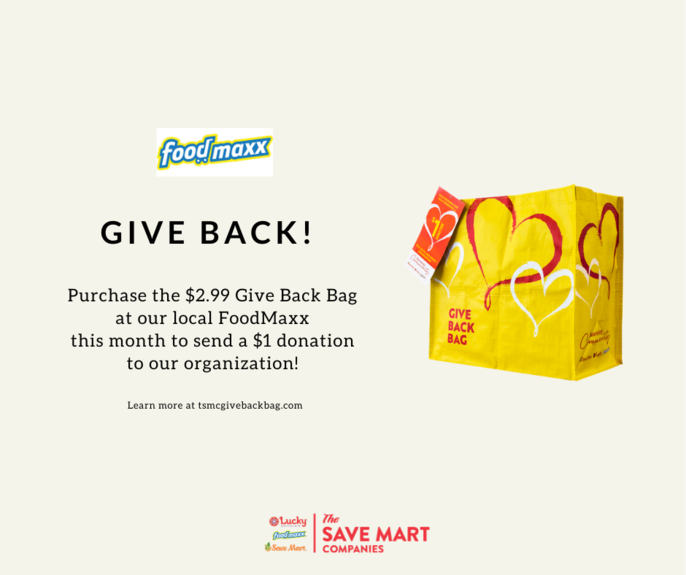 We are so excited to share that Meals on Wheels of the Salinas Valley has been selected to be a part of the Give Back Bag Program, which is designed to make it easy for customers to contribute to their local community while supporting the environment.
From February 15th through March 31st, 2022, each time a $2.49 reusable Give Back Bag is purchased at FoodMaxx located at 1962 N. Main Street, Salinas, $1 will be donated to Meals on Wheels of the Salinas Valley, unless otherwise directed by the customer through the Giving Tag. This is a great way to raise awareness, support the environment and fundraise for our cause; Delivering nutritious meals to homebound seniors, age 60 and older, who live in the Salinas Valley.
Let's get started! We can begin by spreading the news to our friends and family. Call, send emails, and post on social media. The more people who learn about the program and purchase the Give Back Bag during mid-February through the end of March, the more money we will raise. The bags are available at various registers and at the reusable bag rack. If you have trouble finding the bags, ask the store manager where the Give Back Bag is located and they will be happy to show you!
To learn more about this program, please visit Give Back Bag Program.