Recent Donations Allow New Program for Homebound Seniors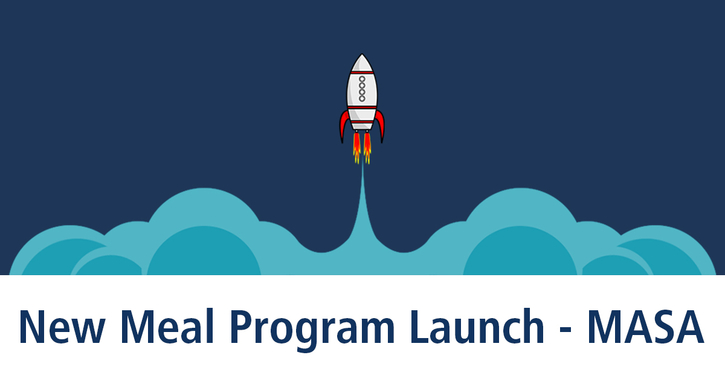 Our current meal delivery program is at capacity serving weekly meals to approximately 150-200 existing home-bound seniors throughout the Salinas Valley - from Aromas in North Monterey County, to the City of Salinas and down to King City and beyond in South Monterey County. MOWSV has seen a roughly 20% increase in requests from homebound seniors for meal deliveries. In order to meet the needs of recently homebound seniors who have been calling to enroll in our meal delivery program due to the Shelter-In-Place from COVID-19, we had to formulate a plan.
We are delighted to inform the community that we've increased our current capacity to feed homebound seniors through creative brainstorming and being the recipient of a few unexpected generous donations in the past week. This idea and the additional funds, along with some tangible offers of help from Monterey Salinas Transit (MST) and Independent Transportation Network Monterey County (ITN) have allowed us to develop a new meal delivery program in just a few days. We have named this program MASA:
Meals on Wheels of the Salinas Valley
And our
Salinas Valley Community Partners in
Action
MOWSV is working in partnership with local restaurants in Old Town Salinas; Gordon's Café, Portobellos and Villa Azteca; and drivers from MST and ITN to deliver meals to newly enrolled homebound seniors who have contacted MOWSV to sign up for meals. One meal will be delivered daily, Monday-Friday, between 11:30am-1:30pm, to these homebound seniors in Salinas and North Monterey County. To qualify for meals during the Shelter-In-Place, you must be a senior, 60 years or older, homebound, unable to shop and cook for yourself. We begin delivering these meals on Monday, March 30, 2020.
This program could not have come together so quickly without the generous donations from the Andrew and Phyllis D'Arrigo Charitable Foundation, D'Arrigo Brothers and Blazer Wilkinson. These donations will accomplish the following:
Serve new clients coming in during this unprecedented time of the COVID-19 pandemic.

Support local restaurants who are trying to survive.

Allow employees/volunteers from MST and ITN to continue to serve the community.

Enable Meals on Wheels of the Salinas Valley, their staff and volunteers to continue to serve weekly meals to approximately 150-200 existing home-bound seniors in the Salinas Valley.
We will continue the MASA program and deliver to as many homebound seniors as we can as long as we have the funding for meals, the drivers from our friends at MST and ITN and our community is required to Shelter-In-Place.