Jene Canlas Finance/Operations Manager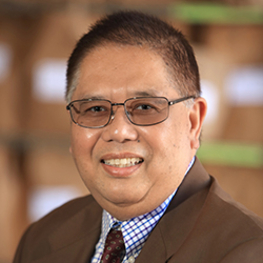 Jene Canlas joined Meals on Wheels as Accountant and Administrative Assistant in March 2020. In September 2021, Jene's role at the organization changed to Finance/Operations Manager. He is in charge of all finance operations as well as managing the meal delivery program.
Jene has an extensive knowledge and experience in domestic and international banking, accounting and finance and a considerable experience in trading, manufacturing, construction, real estate, mining, insurance, recruitment and consultancy.
He is a graduate of Far Eastern University, Manila, Philippines with a degree in Bachelor of Science in Commerce Major in Accounting.
Jene has been involved in the advocacy of helping distressed overseas workers as he was a former migrant worker himself. His colleagues regard him as a person of high integrity, totally trustworthy and committed in helping people in a compassionate yet professional way.
Aside from spending time with his family, Jene loves bowling and has been influential in winning championship games.