Congratulations Teena Lopez, Winner of the 2019 "Wine Lovers" Drawing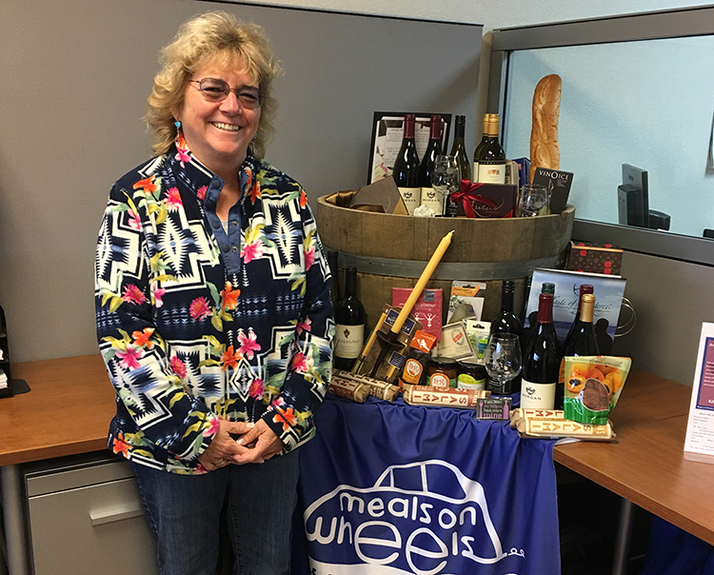 Again, this year, we broadcast LIVE on Facebook May 9, 2019, the pulling of the winning ticket! Our 2019 Board Vice President, Joanne Bravo and Executive Director, Regina Gage, pulled the winning ticket and announced it LIVE. Congratulations to Teena Lopez the 2019 Winner! Teena has been purchasing tickets for a chance to win the annual "Wine Lovers" Drawing for nearly 10 years and her persistence finally paid off!
A big "Thank You" to all the donors who purchased tickets! This year's drawing raised $13,570 to support our meal delivery program. We also thank our board members who contributed to the wine barrel contents, McIntyre Winery who donated a wine tasting for four with charcuterie platter, "A Taste of Monterey" who donated a wine tasting for four with cheese platter, and 24 bottles of wine from local wineries: Bernardus, Morgan, Puma and Pessagno. The success of our fundraiser is due to the generosity of so many who support the Meals on Wheels program. Thank you!