Pilot Program in North Monterey County Begins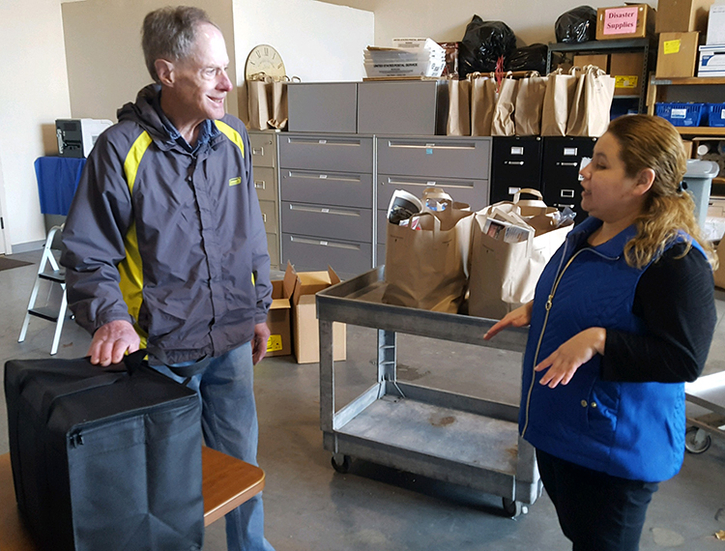 For the last 47 years, Meals on Wheels of the Salinas Valley has been delivering frozen meals to homebound seniors. Due to budgetary and nutritional constraints and the large quantity of meals that we deliver to seniors each week, MOWSV has had to source these meals from GA Foods, a company based in Florida. Over a year ago, Regina Gage, Executive Director, had an idea to explore a way to lessen our carbon-footprint and "shop local" by creating meals on the Central Coast.
A collaboration between MOWSV and Meals on Wheels of the Monterey Peninsula (MOWMP) with chef Uwe Grobecker has allowed us to begin a pilot program by serving locally prepared meals to our clients. Since the beginning of March we have been delivering 7-14 frozen meals per week to our North Monterey County clients, meals that have been cooked and packaged by staff at Meals on Wheels of the Monterey Peninsula in their commercial kitchen. New menu items include soups, crab cakes and Swedish meatballs to mention a few. Our volunteers deliver the meals in insulated bags to our North Monterey County clients.
So far the feedback has been very positive! We look forward to continuing this collaboration with MOWMP and its progression.
Pictured (l-r): John Mahoney, Volunteer with Claudia Aguilera, Program Manager.