Rural Program - Volunteer of the Quarter - JULY2021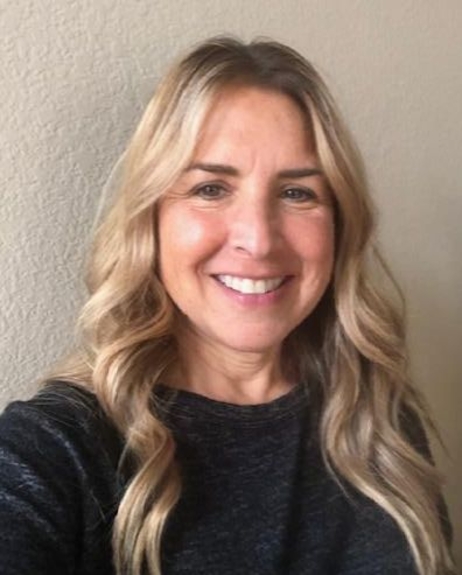 Congratulations, Marsha Green, our Volunteer of the Quarter, July 2021. Marsha has been volunteering with Meals on Wheels of the Salinas Valley (MOWSV) since March of 2016. She started volunteering because she belonged to a local gym and the owner was offering discounts on the gym memberships for those who signed up as volunteer drivers. Marsha said, "A group of us did this and I have been "hooked" ever since! I have even continued without the gym discount!" Marsha's favorite part of volunteering is her interaction with clients! She loves the relationships and friendships she has made with the clients and staff. She also loves meeting new people and getting to know their personal stories.
For those interested in starting as a volunteer, Marsha has some advice. "If anyone feels like they want more out of life or feel like they want to make a difference in their community, volunteering as a home-delivered meals driver for MOWSV is such a fun way to make an impact on someone's life. Not only are you nourishing them with food but both the volunteer and the client are being nourished by their friendship!"
Not only does Marsha volunteer for MOWSV but she is a volunteer and teaches at a local art center called Sol Treasures in King City. She loves working with the kids and adults who come and want to create. In addition to her time with Sol Treasure, she also belongs to the oldest women's organization called Relief Society which is part of her church. It's a global organization which offers a wide range of free services to anyone and are known for their humanitarian efforts.
Marsha's family moved to Salinas in 1969 when she was a little girl and has lived in this valley most of her life minus a few years at school in San Luis Obispo. She and her husband, Brent, married in 1989 and settled in Greenfield where he had grown up. Together, they moved to King City in 1996. Marsha and her husband have 4 children who have all gone off to school, graduated and married…plus two grandkids and one more on the way!
Marsha works part-time in the family business in Greenfield where she is an office manager. They have an accounting firm and concentrate on tax work plus other accounting services for a wide range of businesses. The business was established in 1973 and Marsha and Brent purchased the practice in 1993. They love helping their clients!
With all that she has going on, Marsha still finds time to run! Literally. She loves running and can be found 3 days out of the week on the streets of King City and on Saturday mornings up at the Pinnacles. Marsha shared, "On the days I don't run, I love to hike, walk and participate in any form of exercise. I love to play games, hang out with my family, craft, shop (I call it retail therapy), and dabble in interior design." Marsha mentioned that she likes to crochet but has a hard time sitting for too long! She also collects turquoise jewelry and loves visiting the southwest where she has found some beautiful pieces!
We at Meals on Wheels feel so fortunate that Marsha has found the time to be a dedicated volunteer with us for the past 5 years. Congratulations on being our Volunteer of the Quarter!