Salinas Program: Volunteer of the Quarter - APR 2017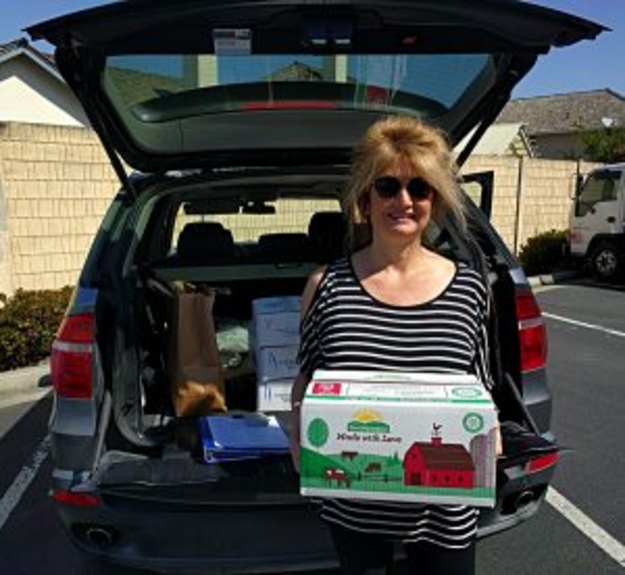 Maria Kooroshfar began volunteering for Meals on Wheels of the Salinas Valley (MOWSV) in October of 2008. Her father had passed away earlier that year and she wanted to do something to give back in her Dad's memory. She had a friend who suggested she volunteer with Meals on Wheels, so she did! Maria feels that the most rewarding aspect of volunteering for MOWSV is that she has been a constant presence in the same clients' lives for years. Maria can see in their faces how happy they are to see her. She is so grateful that she can make them happy and chat with them for awhile.
Maria believes that Meals on Wheels is a great service to the community. "Being out there with the elderly who need to see other people is very rewarding," says Maria. She is glad to be a little bit of joy in her clients day.
Maria was born and raised in Santa Barbara by her mom and dad with 5 siblings. She has been on the Central Coast for 25 years, first living in Salinas and then Monterey. She and her husband have raised 2 children here, Nina who works for Facebook and Bijan who attends college at UC Davis.
As a Christian, Maria feels like she should do something for other people. The clients she delivers to started out as strangers but they have become her friends. Maria shared a cute story of a client who always wanted a kiss from her. Finally, she agreed to let him kiss her hand! Every week he now gives her a kiss on the hand.
Thank you Maria, for being a such wonderful volunteer and congratulations on being our Volunteer of the Quarter!