Volunteers Honored at "Lives Well Lived" film event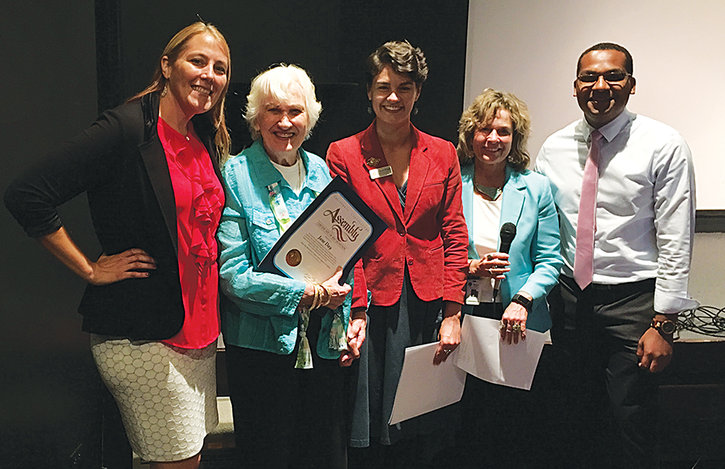 At the Dali Expo (located at Custom House Plaza in Monterey) an award winning film "Lives Well Lived" was shown on Friday, October 4, 2019. "Lives Well Lived" is a feature documentary film by Sky Bergman that celebrates the incredible wit and wisdom of adults 75 to 100 years old who are living their lives to the fullest. Encompassing over 3000 years of experience, forty people share their secrets and insights to living a meaningful life. Their intimate memories and inspiring personal histories will make you laugh, perhaps cry, but mostly inspire you. Check out the trailer.
The Area Agency on Agency of Monterey County hosted this award winning film viewing with a resource fair. They honored area adults 85+ years old who are still working, volunteering or active in the community. Our very own MOWSV volunteer, Jane Day, proudly 89 years young, was honored at the event. Jane has been a resident of Monterey County for more than 45 years and continues to be active up and down the Salinas Valley. She has been delivering meals to homebound seniors at Meals on Wheels of the Salinas Valley for the past 3 years. Jane is also dedicated to the local faith community devoting more of her time feeding the homeless. Jane lost her husband of 61 years and a daughter within one year of each other. Rather than let the grief define her, she gave her energy and spirit to volunteering. We are so glad that Jane is part of the MOWSV family!