Volunteers of the Quarter - JUN2020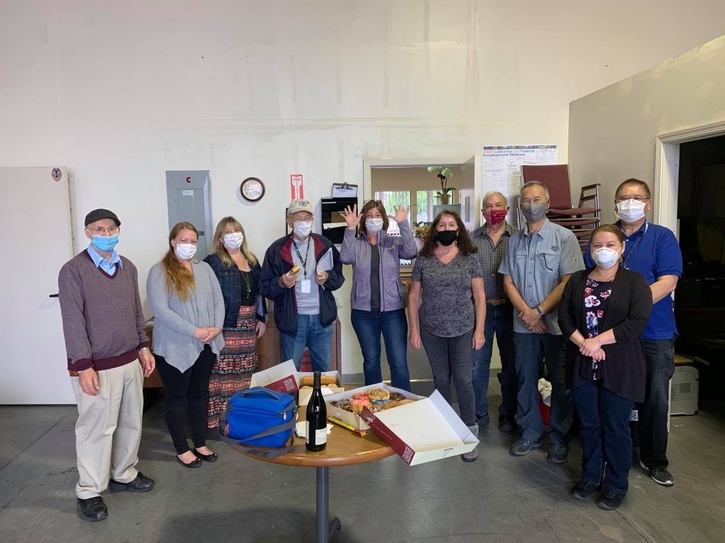 Congratulations to each and every one of our fabulous volunteers for being named Volunteers of the Quarter, June 2020! During this time of COVID-19, specifically during the April-May-June 2020 quarter, we have been in awe and humbled by the dedication and commitment of all the volunteers that help our home-delivered meals program run smoothly, day-to-day. From the drivers who deliver meals to clients, to the warehouse helpers who bag meals and supplemental food items ready for delivery, to the thermal bag-sanitizer crew, we honor and value each and every one of you! We couldn't choose just one volunteer to honor this quarter because so many have stood out through their volunteering efforts...so we are honoring each and every volunteer!
On a side note, volunteers came together on July 9, 2020 to help us celebrate Luther Vaden on his last delivery route. He hangs up his keys after 21 years of volunteerism with Meals on Wheels of the Salinas Valley, including a time on the board of directors in the 1990's.
Thank you volunteers for helping fulfill our mission - "Delivering Meals, Nurturing Hearts and Nourishing Homebound Seniors."